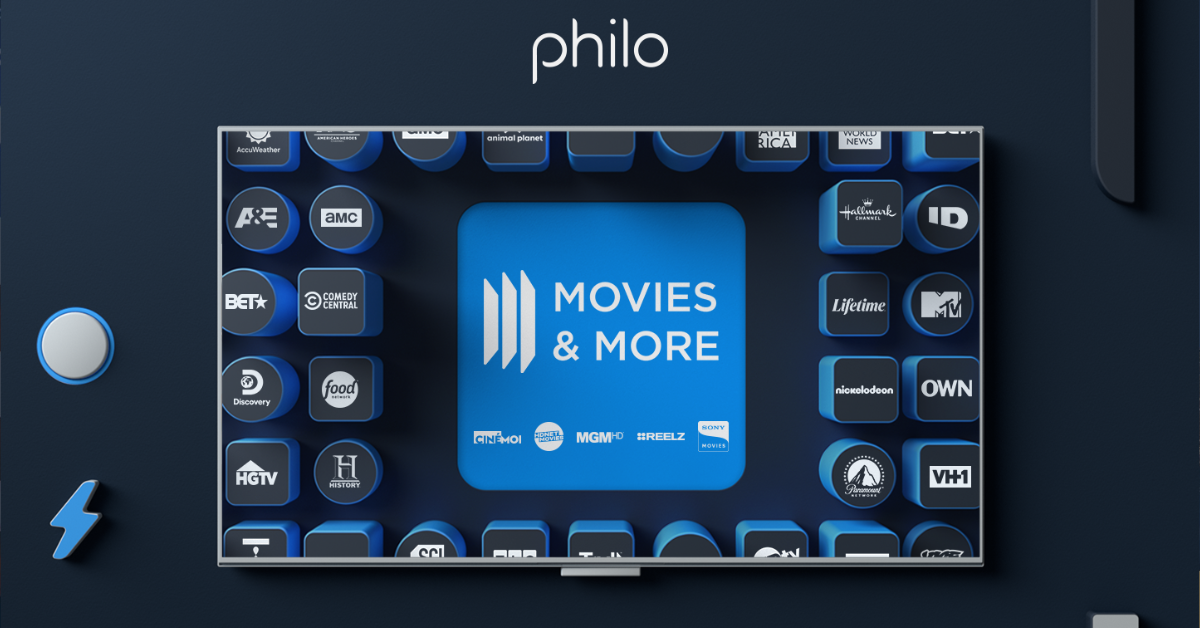 Streaming television service Philo launched five new channels this week as part of a new "Movies & More" add-on package.
The package marks the first time Philo has offered an aggregated group of premium movie channels in a separate add-on package. Philo currently offers the multiplex movie networks Starz and Epix for separate fees outside of its core group of five dozen pay TV networks.
The Movies & More package unlocks five additional channels — Sony Movies, Reelz, HDNet Movies, MGM HD and Cinémoi — which cost an extra $3 a month to add on top of Philo's base subscription price of $25 a month.
In addition to the five linear feeds, Philo says it customers will have access to the on-demand catalog from each channel, with support for Cinémoi's video on demand library coming at a later date.
In a blog post published on Wednesday, Philo's Chief Operating Officer Mike Keyserling said the movie channel was added based on customer feedback.
"We keep a close eye on our social media channels, review customer support requests, and periodically send out surveys," Keyserling wrote. "One thing we repeatedly hear from our community is the desire to have more movies and low-cost add-on options for additional channels."
The channels join an ever-growing lineup of networks offered by Philo, including those programmed and distributed by ViacomCBS (Comedy Central, MTV, Nickelodeon), A+E Networks (A&E, History Channel), Discovery (Discovery Channel, Animal Planet, Science Channel), AMC Networks (AMC, IFC, BBC America, BBC World News), Bloomberg, Urban One (TV One, Cleo TV) and others.
Along with the pay television networks, Philo has started offering a handful of channels available to stream for free without a subscription, including Cheddar News and Revry. On Thursday, Philo said it would expand its free offering with four new linear channels, including food-centric Gusto TV, athletic entertainment network Players TV, Pocket Watch and Ryan & Friends.
Philo is available on Android and Apple phones, tablets and streaming TV devices, as well as on Roku and Amazon Fire TV streaming hardware.
Purchases made through links may result in a commission for the author.
Purchases made through links may result in a commission for the author.